Watch
Nike+ FuelBand I want!
Stretching is a must.
Stretching can help improve flexibility. And better flexibility may improve your performance in physical activities or decrease your risk of injuries by helping your joints move through their full range of motion.
A little cardio everyday does a body & mind good.
Healthy adults who exercise regularly are generally happier than those who don't. As a runner, you'll likely feel more energetic and creative. Did you know: The psychological benefits of running far outweigh the physical demands. In fact, running is often used to treat clinical depression and other psychological disorders. Tip: Running at 8mph burns an average of 986 calories per...
Jack3d up my legs.
I was feeling a bit competitive vs. my bf because he had told me he hitted 1000lbs on the Angled Leg Press, so… I felt motivated to hit up half his weight. I stacked on 4 plates on each side (360lb) plus 118lb the machine it self = 478lb. I started feeling this numbing sensation on my upper left thigh so I stopped. I tried 6reps and kept stopping.. it almost felt like a vein was going to...
Happy New Year = Happy New You ;)
                              I just want to wish everyone a happy new year! And hope everyone has a fitness/diet resolution for this new year! It's so important that we stick with it and commit to our resolutions. Go join a gym, start a diet, exercise 4-5 days week, try new active hobbies, stop smoking, quit bad habits, ask a friend to workout with you, and start a new healthier lifestyle...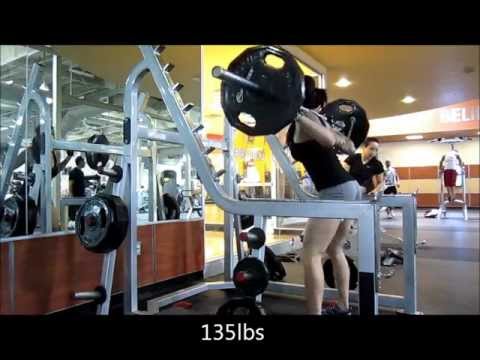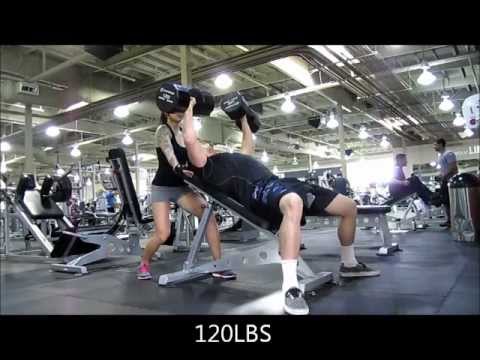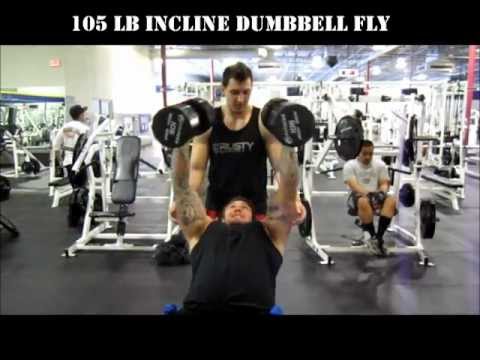 M.I.A.A.T.G
Missing in action at the gym. lol Busy Busy Busy bee. Havent had time to post anything new on my blog everyday like I would love to. I'm planning on taking pictures/videos to illustrate some workouts and exercises and posting on the blog instead. I've just been super busy with training and working two jobs, plus training myself too. I've been hitting up the gym 5 days a week...
Happy 24th Birthday Vanessa!
THIS IS FOR YOU!!!!!
Top Contender Muay Thai Pads
         I ordered some Muay Thai Pads from Amazon and they came in today! I'm super excited to use them in my trainings with my clients. I got the Top Contender Brand since I heard a lot of good reviews on them. I've actually used these before at the boxing gym I used to go to and they are def sturdy for some hard kicks and punches. I can't wait to put them to the test on...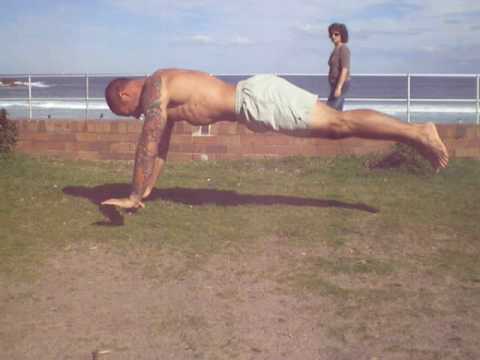 Camp Gambino
Its been a week since I've posted anything. Been busy working and gyming. I have a photoshoot this Saturday in the city with Purefixedcyles! I'll post photos as soon as I get them done and edited after the shoot. Taking home a free brand new bike for my Bestfriend Vanessa for her b'day next week :)  Anyways, Childish Gambino finally is releasing his new 2011 album...
PUREfixCycles →
I had a hard time at the gym today after not having a good sleep last night. Even though I took my pre-workout, I felt like a slug. Anyways, check out this site I posted. They found me and wanted to do a photoshoot with me in San Francisco with their products/bikes.. and in return I get a free bike :D
Legs.
Woke up early, decided to hit up the gym to get my mind off stuff. I usually don't like going to the gym in the morning but I think youre more productive throughout the day when you start it off that way. I stayed at the gym for more than an hour and did legs and abs. I ripped a hole in my shorts while doing lunges so I had to go buy some new ones from Target. lol After the gym, pumped up...
Withdrawals from exercise! :( →
I have not worked out in 3 weeks. I was so consitant with my daily exercises going to the gym about 4-5 days out of the week but I started studying hardcore for my Nesta Certification and had my wisdoms removed so I needed to recover and it's taking too long. This research I found is pretty true. I honestly feel like I'm PMSing when I'm not. Being in a negative mood is not the...
Watch
Check out this Commercial I'm in! :) www.elementcase.com
Wow... I'm in so much pain!
I had to remove both my bottom wisdom teeth yesterday and I do not remember a damn thing… all i really remember was being so hungry, annoyed and in pain. Woke up with a bloody mouth and swollen jaw. I cant wait for this to heal already :( And wish the bf could be here to take care of me.. Oh yea, I was too dazed to request to keep my teeth! O well. Woulda been cool to make earrings lol
Two truths and a Lie...
a) I Rode my bike from San Francisco to San Jose. b) I rode around in New York City for a week. c) I can do a wheelie for days. (Answer? Gotta wait for tomorrows post :)
Burn fat, not oil.
It's been awhile since I've ridden my bike but we all know its definately a fun way to shed some calories. You know one thing I dislike about going to the gym and using the cardio machines? "INDOOR" Cycling machines, treadmills, or stairmaster…? I would honestly rather do the real thing. Wouldnt you? A nice bike ride up a long hill= THUNDER Thighs :)
I passed my Nesta EXAM! :) →
I started studying my glutes off two weeks before the exam. My mananger at 24hrfitness told me about the workshop last week and I thought it was a great opportunity to finally get my certification to start personal training. After at least 5 hours of studying for 10 days straight, It was finally time for the exam on Sunday. I couldn't wait to find out so I paid an extra $15 to find out...